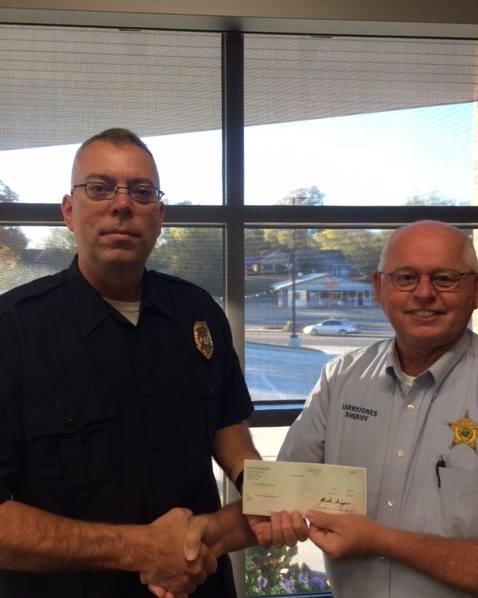 Chief Kevin Weathers, Clarksville Police Department, presenting a $500.00 check to Sheriff Larry Jones on Friday November 13, 2015 for the Johnson County Explorers Program. Below is a post from the Clarksville Police Department's Facebook page.
The Clarksville Police Department was happy to donate $500 to the Johnson County Explorers Program. "We are honored to be a part of this special group of young people that are our future!"
I would like to personally thank Chief Weathers and the City of Clarksville for the support you are showing for our young people. It's caring folks like you, and all of us working together that make these types of programs successful.
THANK YOU AGAIN!!!
Sheriff Larry Jones